Teeth Whitening
Cosmetic Dentistry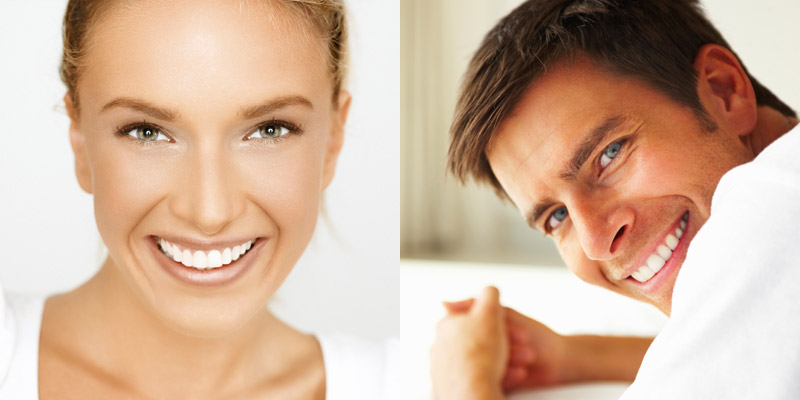 Many patients observe that their teeth begin to darken over time. The most common reason for this change is an alteration in the tooth's mineral structure with age. In addition, agents like bacterial pigment, certain foods, and certain medications can also contribute to the staining of your teeth, reducing the brightness of the enamel, and causing the tooth to darken. By choosing to have their darkened teeth whitened, patients benefit from a brighter smile.
At-Home Whitening Treatments
At home whitening systems are a more affordable means of whitening teeth and getting professional results. Philips Zoom DayWhite and NiteWhite Whitening Systems offer superior at-home whitening for a visibly whiter smile in one day and your whitest healthiest smile in seven to fourteen days. They are the only at-home whitening products to contain amorphous calcium phosphate (ACP), which is clinically proven to reduce sensitivity, protect enamel and help improve the lustre and smoothness of the teeth. The NiteWhite/DayWhite system is a proven safe and effective treatment, which will not weaken or damage your tooth enamel.
With At-Home whitening treatments you are in control of the degree of whitening. You also have the convenience of being able to whiten your teeth whenever you require through the use of our custom fitted whitening trays. Depending on your lifestyle, the brightening of your smile can last several months or more. You then have the added bonus of then being able to touch up your whitened teeth at home.


What about over –the-counter Options?
The Australian Dental Association believes most Australians are not aware of the risks associated with teeth whitening treatments from hairdressers, beauticians and other untrained individuals who do not have the professional training or experience to properly determine a person's suitability for teeth whitening. Having your teeth whitened by anyone other than a dentist is risky and it increases the likelihood that you may suffer permanent damage to your teeth and mouth.
Teeth whitening or bleaching is an irreversible procedure on teeth and any products containing more than 6% concentration hydrogen peroxide or 18% carbamide peroxide have been deemed unsafe for home use by the ACCC.
For more information please visit the ADA website : http://www.toothwhiteningfacts.com.au/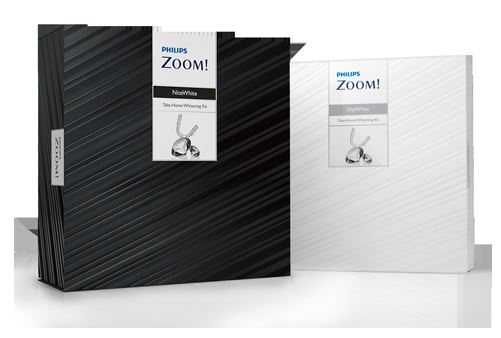 ---