Implant Bridges
Dental Implants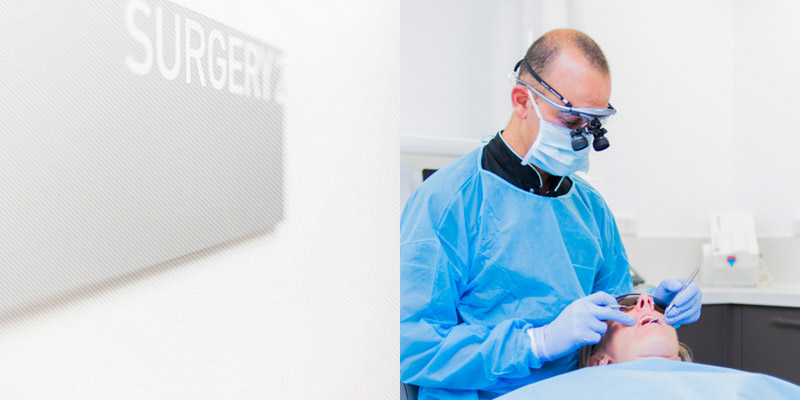 Dental implants can successfully replace several missing teeth. Unlike removable dentures, implant supported teeth give you the peace of mind of being fixed in place. That means they cannot slip, move around or fall out in normal everyday use.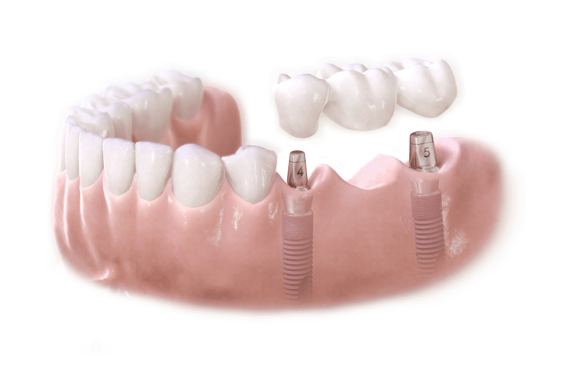 A bridge replaces missing teeth with artificial teeth and literally "bridges" the gap where one or more teeth used to be. Traditionally this involves preparation of the teeth on each side of the gap so that crowns (caps) can be placed. The crowns are joined or bridged together by a replacement porcelain tooth forming a rigid bridge, which is cemented onto the anchoring teeth.
In implant dentistry the preparation of the anchoring teeth can be avoided thus eliminating the risks involved in drilling healthy teeth. Implant bridges can be used when multiple teeth are missing by using implants in much the same way as these anchoring teeth. They can even be used to replace a full arch of teeth.
Fixed implant supported bridges are a durable solution for full arch replacements with natural looking teeth secured on four or more dental implants. This solution stimulates bone maintenance, restores chewing dfunction, and maintains taste sensation.
There is a range of options for replacement of missing teeth with implant bridges. Please ask Dr Speechley or Dr Sansil if you would like to find out if any of these options could benefit you.
See also: Single Tooth Implants, Implant Overdentures, All on 4
---