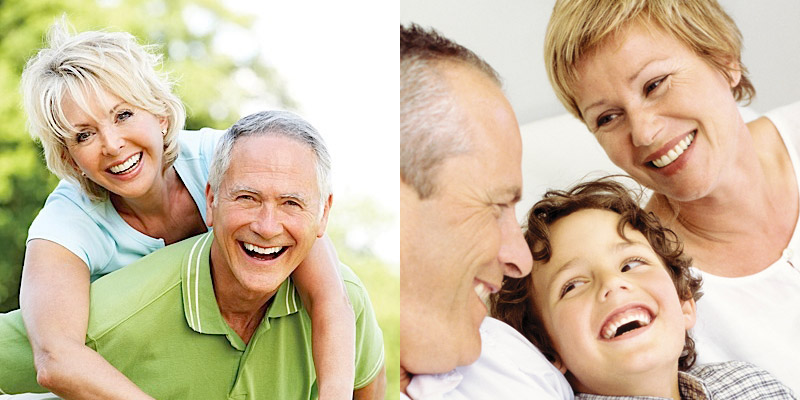 Partial and complete (full) dentures are removable and replace several or all missing teeth. Since they are not fixed, they are not as comfortable as implants or bridges, and do not help you chew foods as effectively. Dentures can however help to improve your smile and are the least expensive of the tooth replacement options. Partial dentures can also prevent your other teeth from shifting and moving.
Partial dentures can be full acrylic (tissue borne) or the less bulky chrome/acrylic (tooth borne) type. The chrome partial dentures tend to have the following advantages over full acrylic plates
more comfortable, less bulky
less pressure on gum tissue
less effect on taste and temperature of food
Here at Knox Terrace Dental we can discuss all the options for tooth replacement and provide you with the option that most suits your circumstances.
See also Implant Overdentures, All on 4
---