All-On-Four
Dental Implants
Immediate Whole Arch Replacement
All on 4 is a revolutionary treatment concept for replacement of a whole arch of teeth by 4 or more implants*. This significantly reduces the number of implants previously required for a full arch replacement and has the added benefit that a full set of non-removable replacement teeth can be provided in 3 – 6 days*. These teeth feel and function like beautiful natural teeth and will have you smiling with confidence in days.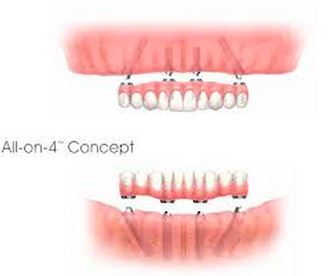 With the All on 4 procedure you can avoid the time and complexity of bone grafting which can be required when you have been missing teeth for some time. Bone grafting techniques can take more than 12 months before implants can be placed. The All on 4 concept can be completed in as little as 3 appointments with no bone grafting. At the same time it provides significant cost savings over full arch implant bridges still allowing you to restore your smile quickly.
*as determined by individual clinical cases.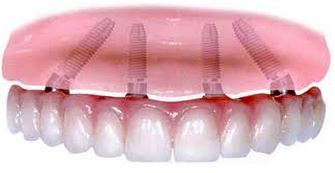 To learn more about All On 4 dental implants, schedule a consultation appointment with Dr Sansil or Dr Speechley at Knox Terrace Dental
---