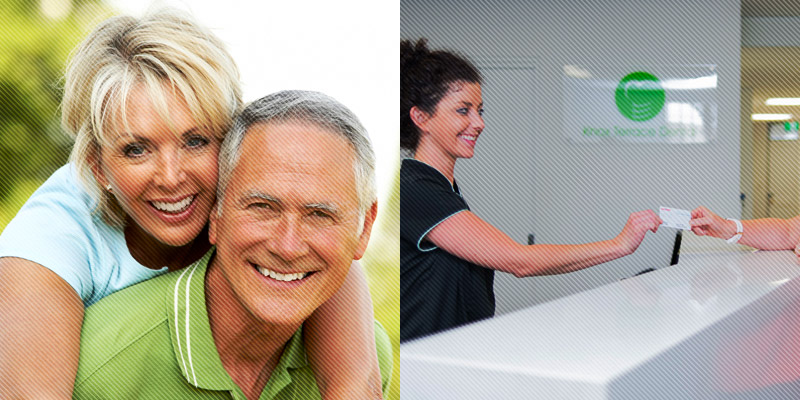 Conventional Fixed Bridges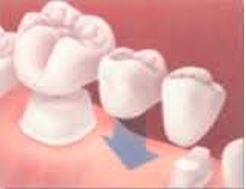 A bridge replaces missing teeth with artificial teeth and literally "bridges" the gap where one or more teeth used to be. It involves preparation of the teeth on each side of the gap so that crowns can be placed. The crowns are joined or bridged together by the replacement porcelain tooth forming a rigid bridge, which is cemented onto the anchoring teeth. A fixed bridge can only be removed by a dentist.
Appropriate selection of the type of bridge, and the material it is made from, is very important and will heavily influence the long term success of the bridge. Scientific literature reports 10 year survival rates of around 90% for fixed bridges. Unfortunately failure of a bridge often means failure of 1 or both supporting teeth as well. The extra load on the teeth and their relatively aggressive preparation can lead to nerve problems or breakage of the remaining tooth structure. Implant placement is a more predictable, long lasting alternative in most cases.
Nevertheless the many varieties of bridge that are available make it possible a bridge may be the most suitable option for you. Your dentist will discuss these factors in relation to your particular clinical situation.
Cantilever Bridges
This is the same concept as above except only one adjacent tooth is used to support the false tooth. This reduces the amount of preparation on other teeth but also means only smaller gaps can be supported and a larger, strong support tooth is usually necessary.
Maryland Bridges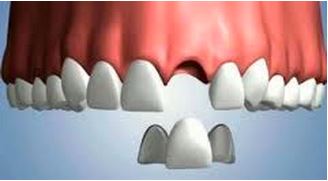 Bonded Maryland bridgework is fixed to the back of the tooth adjacent to the gap via a bonded metal "wing". Treatment involves minimal removal of tooth structure which means there is less risk of tooth breakage or nerve damage to this support tooth.
10 year survival rates are also around the 90% mark but there is often the advantage that the support tooth can still be used for a different option. It is most commonly used to replace small frontteeth. Sometimes the metal wing can be an aesthetic issue.
Partial & Complete Dentures
Partial and complete (full) dentures are removable and replace several or all missing teeth. Since they are not fixed, they are not as comfortable as implants or bridges, and do not help you chew foods as effectively. Dentures can however help to improve your smile and are the least expensive of the tooth replacement options. Partial dentures can also prevent your other teeth from shifting and moving.
Partial dentures can be full acrylic (tissue borne) or the less bulky chrome/acrylic (tooth borne) type. The chrome partial dentures tend to have the following advantages over full acrylic plates
more comfortable, less bulky
less pressure on gum tissue
less effect on taste and temperature of food
Here at Knox Terrace Dental we can discuss all the options for tooth replacement and provide you with the option that most suits your circumstances.
See also Dentures, Denture Replacement, All on 4, Implant Overdentures
---